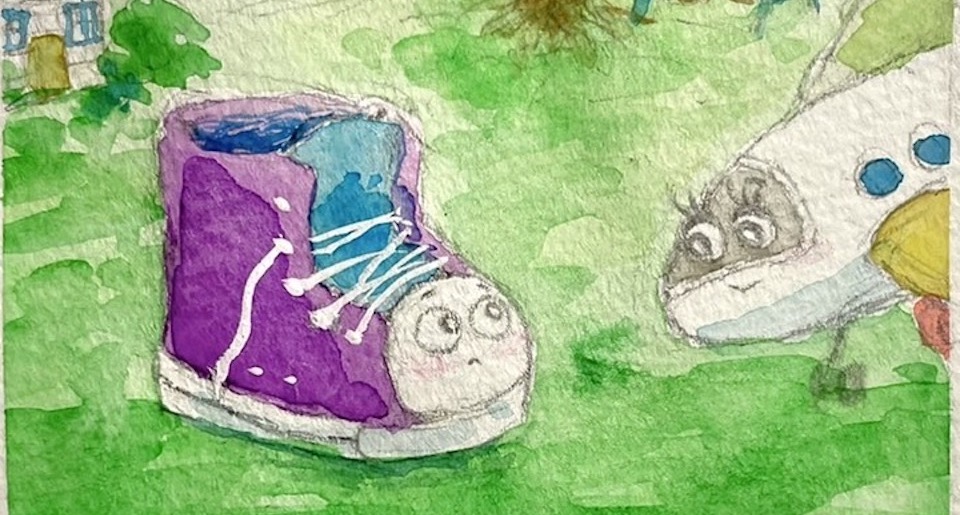 The Left Shoe was born as a concept in 2016, when Steven (author) began writing in his Dubai apartment. He wrote about 15% of the entire story, without a clear way to end the story and without much hope of illustrating it.
The project was revived in 2022, through a chance meeting with an aspiring artist Ember (illustrator). After showing interest in the story, Ember sketched her interpretation of The Left Shoe, and it was on. Over the next 5 weeks, an inspired Steven wrote the remaining 85% of the story, frequently bouncing plot twists off the illustrator while Ember did the same with her sketches on the author.
Currently, Ember is working on illustrating the extended series while Steven is working on the editorial process.
To illustrate, typically Ember begins with a small watercolor of the scene, which she then recreates digitally. See the process in action below: