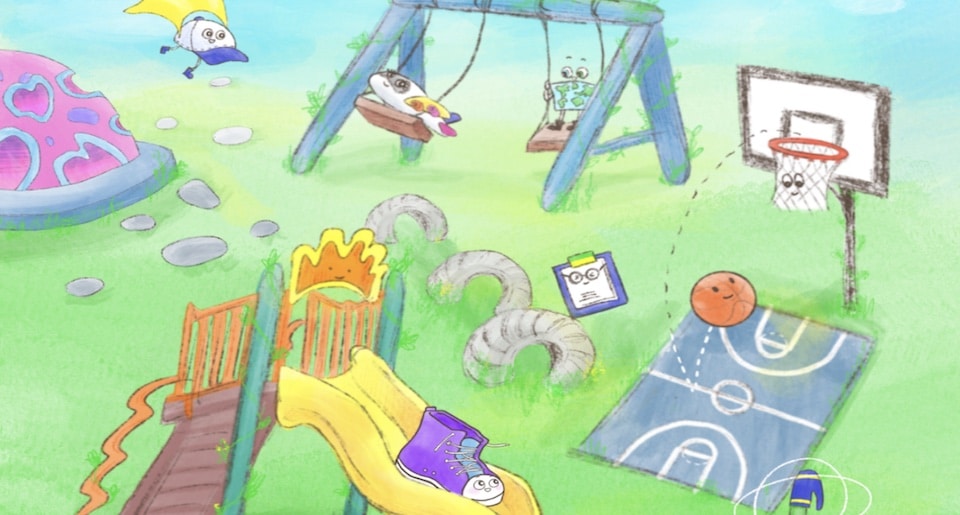 The Left Shoe aspires to address the most important mental models for kids to understand told through a series of encounters around the world. 
The entire series will consist of nine short books, covering the major seven geographic areas of the world along with an intro and a conclusion. It all rhymes, too. 
A partial list of themes and lessons covered includes:
Going beyond our comfort zone
Overcoming fear (sample)
Social pressure (e.g. social media popularity) vs. internal validation (sample)
Dealing with homesickness
Respecting elders
Being fully present in the moment
Discipline & hard work
Materialism (sample)
Separation anxiety
Dealing with loss (people will come and go)
World events (e.g. war)
Misinformation and validating info sources (sample)
Open-mindedness
Value of diversity (sample)
Anti-racism 
Power of words (watch what you say)
Balance (second-order effects)
Confronting history (apartheid, slavery, etc.) (sample)
Admitting mistakes (sample)
Accountability
Self-confidence
Overcoming setback and rejection (resiliency)
And with all of these being taught through tales from different parts of the world, the connecting tissue is that of learning from others in an interconnected world. 
Some of these topics may be complex for younger kids to grasp, but I believe they often understand more than we think they do. We envision The Left Shoe to provide an immersive reading experience between parent & child or teacher & student. By design, we chose the rhyming pattern and illustration style as a way to keep young readers engaged, where the parent/teacher can interactively offer more context behind the meanings, while older kids may grasp all of the meanings on their own. And of course, we think you adults may also enjoy the story just as much!